About
Pharma GP is a Danish company that manufactures and markets skin care products of high quality under its own brands and own patents – all products with a full clean profile. Pharma GP puts much emphasis on quality throughout the value chain. With us the science and the use of for example active substances centered on the dividend for the end-user. We implement high technology and make active ingredients for a simple product.
With us, the focus is not on ideals, news and empty words. Pharma GP wants to improve the daily life with products that make a difference. Common to all the products is that they are designed with a huge focus on customer experience and power. It is this difference that has led to our huge customer response.
Environmental Accountability:
At Pharma GP we have implemented accountability in the entire process from idea to customer – from birth to grave. Our unique technology processes colostrum, so the active ingredient is obtained. Colostrum is actually produced in such large quantities that it can not be used naturally. During the actual processing, a lot of water is used to the process. Normally this  water would be destroyed afterwards as waste water. But at Pharma GP we reuses this water in the agriculture. The above is just one example of how we have thought the entire value chain through – from manufacturer to customer.
Pharma GP is divided into 4 sections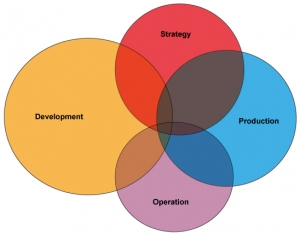 Each section is working towards a common goal and and interact in close cooperation to promote innovation
At Pharma GP we strive to innovate. It is our mission to continue to develop innovative skin care products for the benefit of consumers. To ensure this we work in close cooperation with the best partners, developers and researchers.